Update from the 2021 Working Group
Back in 2016 a working group was created at HISC to commence planning and arranging the Club's Centenary. Obviously it was some years out, however without some thought in advance, it will not be the celebration we all expect.
Since conception the Group has met 5 or 6 times, sucking in volunteers and helpers as and when required. A long list of ideas and projects has been pulled together at members forums, ranging from Sailing to marques and balls all of which need an owner if they are to happen.
Dates for a principle Regatta have been set, and a draft programme put together for this event, including youth and adult games nights, tea dances and balls, and a re-enacting the 1926 Regatta, an easy one as thanks to the Archives Group under the guidance of Belinda Cook, we have the original programme which includes the courses, times and events, and the entry fees, so dig out those old shillings.
Plans to invite dignitaries to certain events are being made,  a logo has been designed, and work is on going to prepare centenary clothing and memorabilia.
The 100 flag project is going great guns at the moment, and the flags I have seen are very impressive, although not conceived by the Centenary Group, shows how, as a members club, a vision can be made reality if members push it through.
My numbers are almost certainly out of date, but I understand that a couple of weeks ago at least 20 years are not yet spoken for, if you are keen, the club can put you in touch with Carol Carter
Two other projects are about to get going, firstly a book celebrating 100 years of Hayling Island Sailing Club, there will be more in the next few months on how this is being pulled together.
Secondly, plans are evolving for a legacy project, featuring an "artwork" to be installed at the Club, to act as a permanent reminder of the history and ethos of HISC, what form this will take, I have no idea at present.
Should you wish to volunteer to help or to take ownership of individual projects, or have projects you would like to push through for the Centenary, do get in contact, your vision of the Centenary certainly will not happen unless you step forward.
Perhaps someone would like to take on the task of firing the cannons?
John Rees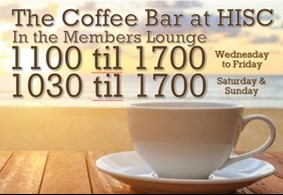 Sandy Point,
Hayling Island,
Hampshire.
PO11 9SL
Tel: (44) 023 9246 3768
Fax: (44) 023 9246 9381
Email. [email protected]