Hayling Island SC Open Day - 28 May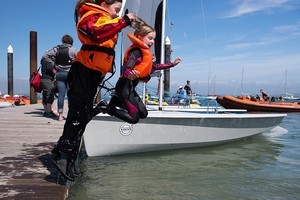 Hayling Island Sailing Club is to open its doors (& beaches) for a fun-filled Open Day, Monday 28th May 2018. Doors open at 10am - 4pm.
There will be fun activities, a hospitable welcome, café's and bars, live music and people on hand to tell you all about the club and its incredible range of activities both waterside and social.
Commenting on the announcement, David Nicholls, Chair of HISC Membership Committee said,
"HISC is a very special and welcoming club offering water-based activities for people of all ages and abilities. The club has exceptional facilities and opportunities for families, individuals and young people in terms of life skills, peer groups, support and friendship."
"We are really passionate to offer this opportunity to anyone thinking of taking up sailing or watersports and hope that by waiving our joining fee and arranging this Open Day we will welcome many new people to our wonderful club."
There's never been a better time to join Hayling Island SC and you don't have to own a boat to be a member. HISC offers some of the finest sailing, shore and social facilities anywhere in the country.
There's the added incentive of a waiver on joining fees for anyone taking out membership before 4th June 2018, representing a saving of £350.