Round Hayling Windsurf Race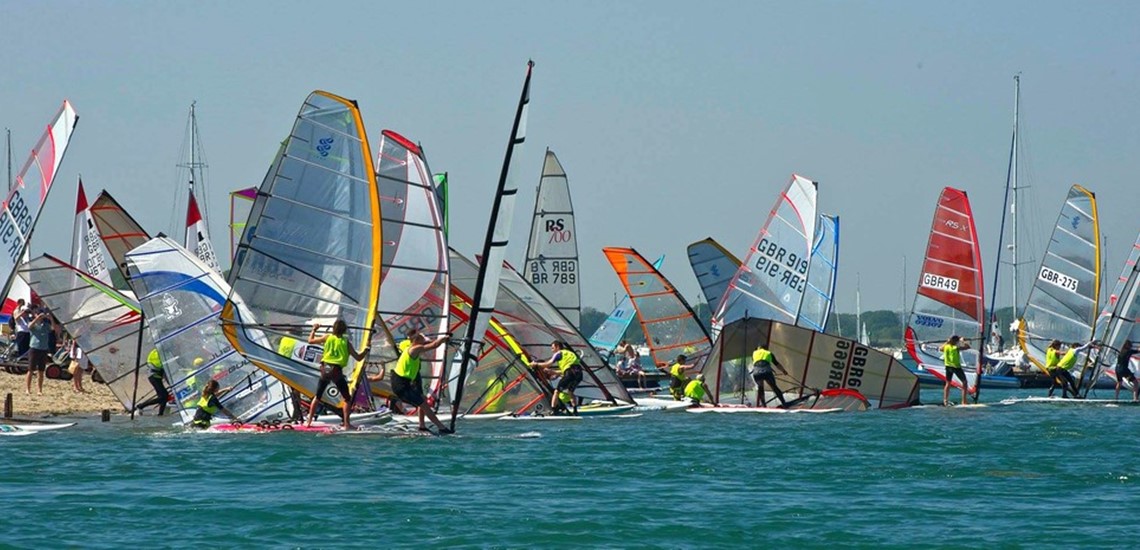 Saturday 14 Sept 2019
The aim is for the event to appeal to both experienced competitors who relish the thrill of this iconic long-distance race, while at the same time we will have activities for those who just want to get involved in fun-based activities on their windsurfers, SUPs and canoes.
Latest News
TBA
Entry
For details of entry fees and dates see the NOR -TBA
Advance information to Paddlers -  TBA
On-Line entry - will be open from 1st March 2019
Competitors under 18 years of age during the event shall submit signed Parent/Guardian Declarations before racing - Click Here.
Entry List here
General Event Information
A three-leg race from HISC to Langstone Bridge; Langstone Bridge to Hayling Ferry and Hayling Ferry back to HISC for windsurfers, SUPs and OC1, OC2 and OC6 canoes and kayaks. The start time is TBA.

In the evening there will be a Party in the clubhouse with a live band - TBA
HISC General Information
HISC Competitor Information Sheet - Available Here
Reception is open daily: 09:00 - 17:00 - Tel: +44 (0)23 9246 3768
The Bar is open daily: 11:00 - 23:00.
The Restaurant is open daily: Breakfast 08:00 - 10:30, Lunch 12:30 - 14:30, Dinner: 19:00 - 21:00.
Packed Lunches will be available to purchase from the Snack Bar from: 09:00 hrs
Accommodation is available at HISC - Click Here
How to get to Hayling Island SC - Click Here
Harbour Chandlers are on site, they can be contacted on 07855 440 605.
Boat Parking
Trailer storage will be in a designated area in the Carpark next to the Lifeboat station, all trailers must be labelled with the owners name and sail number.
Mobile homes/camper vans
Motorhomes will not be permitted to pitch on site and members/visitors are requested not to bring these vehicles to the Club.
We appreciate that some use smaller motorhomes as their means of transport and in these circumstances they may be parked, as you would a car, in the area behind the RNLI Lifeboat Station, within designated times. For more information please call the office on 02392 463768.
Please note that no caravan or tent may be placed within the precincts of the Club and that no vehicles may be used for sleeping accommodation within the precincts of the Club.
Please help by abiding with these rules so that HISC complies with the law and retains the goodwill of its neighbours.