National Solo UK Championship 2018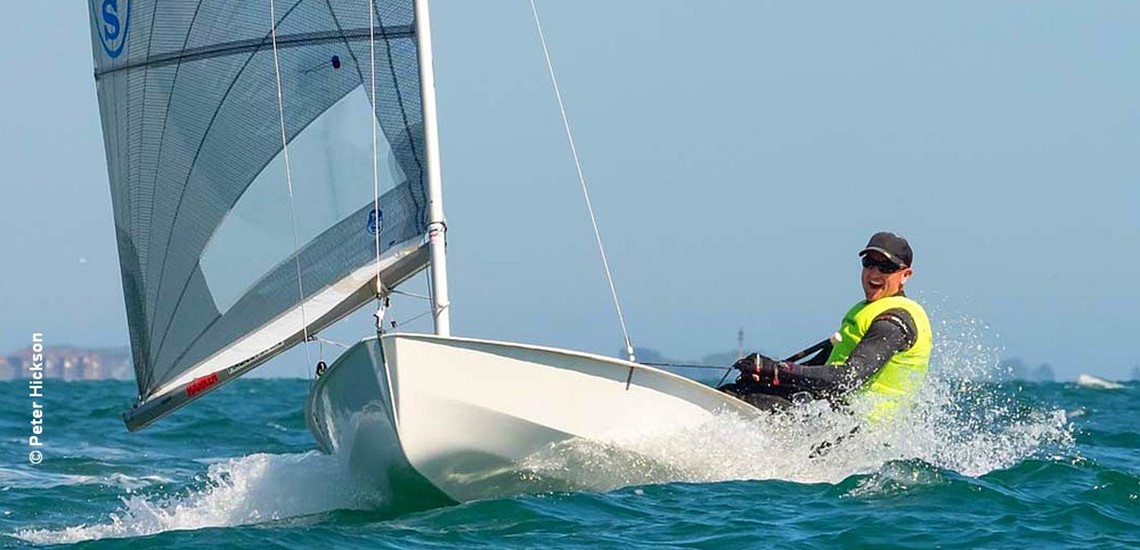 Saturday 21 to Friday 27 July 2018
Latest News
2018 Magic Marine Solo National Champion is Charlie Cumbley,
Final Leading positions after 12 races (104 entries)
1st Charlie Cumbley, Warsash SC 29 pts
2nd Peter Mitchell, Warsash SC 83 pts
3rd Tim Law, Salcombe YC GM 85 pts
4th Oliver Davenport, Northampton SC 92 pts
5th Guy Mayger, Felpham SC Vet 95 pts
6th Stuart Godwin, Hayling Island SC 98 pts
7th Richie Bailey, Hayling Island SC 110 pts
8th Richard Lovering, Hayling Island SC 121 pts
9th Michael Hicks, Salcombe YC GM 124 pts
10th Alexander Butler, Hayling Island SC U21 152 pts
Images of the racing now posted here
Entries for the Championship hit 104.
Updated Championship NOR (v2.0) and initial SI (v1.1) posted 18 June 2018.
If you are thinking of bringing a mobile home or camper van please see secition below.

Official Event Documents
Notice of Race - Solo Nationals NOR v2.0 (posted 18/06/2018)
   added new para 1.2 and 1.3
Sailing Instructions - Solo Nationals SI v1.1 (posted 18/06/2018)
Entry
On-line Entry is now closed
Plate series - For competitors who have not come in the top 20 in a world, national or class championship in any class in the last 7 years.  The first race scheduled each day counts towards this.
Competitors under 18 years of age during the event shall submit signed Parent/Guardian Declarations before racing - Click Here.
Programme
Racing will take place in Hayling Bay or Chichester Harbour, Tidal Sets - Click Here
Registration, measurement and equipment inspection will take place on Saturday 21 July from 08:30 hrs.
Twelve races are scheduled with first warning signal Sunday 22 July at 14:00 hrs the other days at 12:00 hrs.
HISC General Information
HISC Competitor Information Sheet - Click Here

Reception is open daily: 09:00 - 17:00 - Tel: +44 (0)23 9246 3768

Bar is open daily: 11:00 - 23:00.

Restaurant is open daily: Breakfast 08:00 - 10:30, Lunch 12:30 - 14:30, Dinner: 19:00 - 21:00.

Packed Lunches will be available to purchase from the Snack Bar from: 09:00hrs
Accommodation is available at HISC - Click Here
How to get to Hayling Island SC - Click Here
Harbour Chandlers are on site, they can be contacted on 07855 440 605.
Boat Parking
Trailer storage will be in a designated area in the Carpark next to the Lifeboat station, please ensure all trailers are labelled with owners name and sail number.
Mobile homes/camper vans
We are not allowed to open the site for motorhomes on a regular weekend basis.
See the Mobile homes/camper vans rules
Note: We have an  exemption for the Solo Nationals event, but with limits and conditions on the use of the site by motorhomes of members and non-members.
Outside exempted events, motorhomes are not permitted on site.
Contact the HISC Office +44 (0)23 9246 3768 for details.
Please help by abiding with the Camper Van rules so that HISC complies with the law and retains the goodwill of its neighbours.