Round Hayling Windsurf Race & Board Sports Festival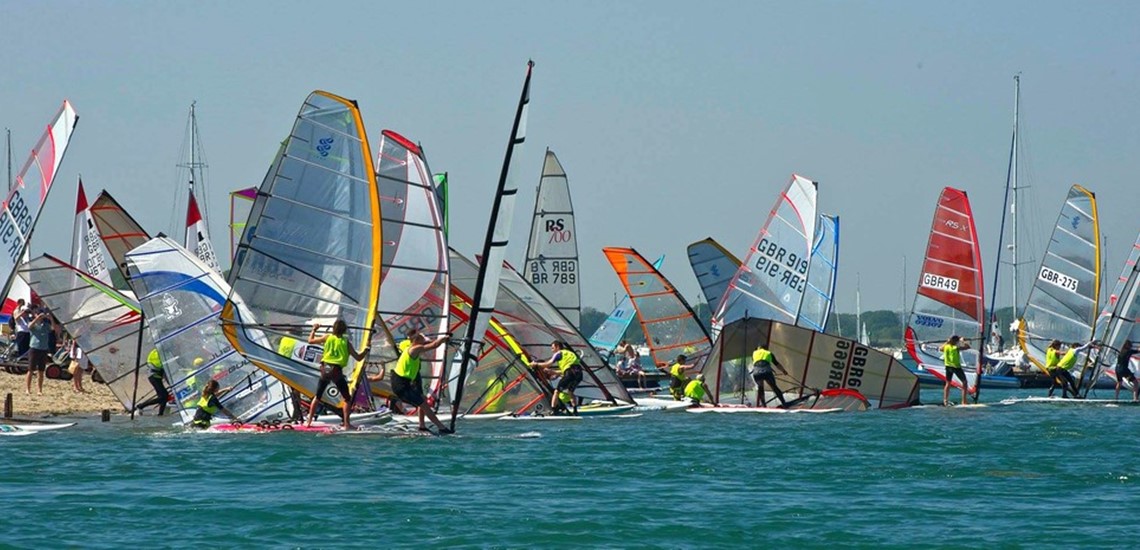 The 2018 Round Hayling Race will be run on Day 1 of the Board Sports Festival weekend at HISC.
The all new Board Sports Festival will include a broader range of on-water activities for all ages to enjoy.
The aim is for the event to appeal to both experienced competitors who relish the thrill of this iconic long-distance race, while at the same time we will have activities for those who just want to get involved in fun-based activities on their windsurfers, SUPs and canoes.
Day 1 - Saturday 22 September will see a three-leg race from HISC to Langstone Bridge; Langstone Bridge to Hayling Ferry and Hayling Ferry back to HISC for windsurfers, SUPs and OC1, OC2 and OC6 canoes and kayaks.

New for 2018 will be a Relay Race Option where three-person teams can do one leg each.
Experienced competitors can complete the full circumnavigation of Hayling Island, as normal.
In the evening there will be a Party in the clubhouse with a live band.
Day 2 - Sunday 23 September will see fun races for windsurfers, SUPs and all types of canoes and kayaks to take place in the sheltered waters of West Mud and the HISC lagoon.
The weekend will be finished off by a 'Water 'Person' Challenge' a three stage race to include swimming, SUP and windsurfing!
Entries can be either by individuals or teams of three (with one person completing each leg!).
There will be prizegiving for all the events shortly after racing on Sunday afternoon.
Dinner, Saturday party and entertainments are being hosted by Hayling Island Sailing Club and accommodation is available for early bookers.
All details of the Round Hayling Race entry and the Board Sports Festival events will be posted here as available.