Round Hayling Windsurf Race & Board Sports Festival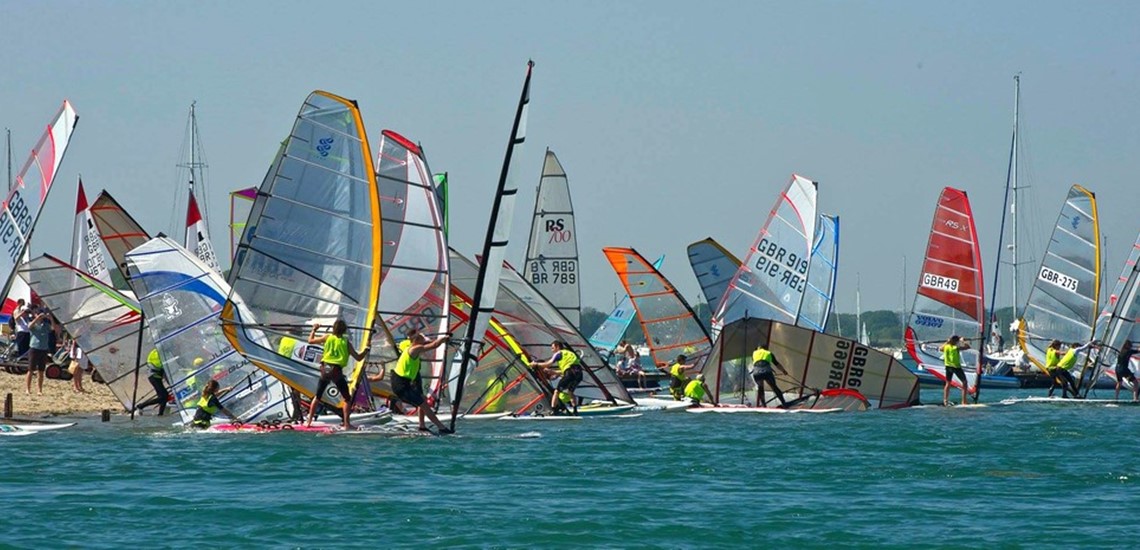 The 2018 Round Hayling Race will be run on Day 1 of the Board Sports Festival weekend at HISC.
The all new Board Sports Festival will include a broader range of on-water activities for all ages to enjoy.
The aim is for the event to appeal to both experienced competitors who relish the thrill of this iconic long-distance race, while at the same time we will have activities for those who just want to get involved in fun-based activities on their windsurfers, SUPs and canoes.
Latest News
All details of the Round Hayling Race entry and the Board Sports Festival events will be posted here as available.
Entry
For details of entry fees and dates see the NOR.
Competitors under 18 years of age during the event shall submit signed Parent/Guardian Declarations before racing - Click Here.
General Event Information
Day 1 - Saturday 22 September will see a three-leg race from HISC to Langstone Bridge; Langstone Bridge to Hayling Ferry and Hayling Ferry back to HISC for windsurfers, SUPs and OC1, OC2 and OC6 canoes and kayaks.

New for 2018 will be a Relay Race Option where three-person teams can do one leg each.
Experienced competitors can complete the full circumnavigation of Hayling Island, as normal.
In the evening there will be a Party in the clubhouse with a live band.
Day 2 - Sunday 23 September will see fun races for windsurfers, SUPs and all types of canoes and kayaks to take place in the sheltered waters of West Mud and the HISC lagoon.
The weekend will be finished off by a 'Water 'Person' Challenge' a three stage race to include swimming, SUP and windsurfing!
Entries can be either by individuals or teams of three (with one person completing each leg!).
There will be prizegiving for all the events shortly after racing on Sunday afternoon.
Dinner, Saturday party and entertainments are being hosted by Hayling Island Sailing Club and accommodation is available for early bookers.
 Mobile homes/camper vans
We are not allowed to open the site for motorhomes on a regular weekend basis.
See the Mobile homes/camper vans rules
Note: We have an  exemption for the Windsurf Round Hayling event, but with limits and conditions on the use of the site by motorhomes of members and non-members.
Outside exempted events, motorhomes are not permitted on site.
Contact the HISC Office +44 (0)23 9246 3768 for details.
Please help by abiding with the Camper Van rules so that HISC complies with the law and retains the goodwill of its neighbours.