RS Elite Southern Championship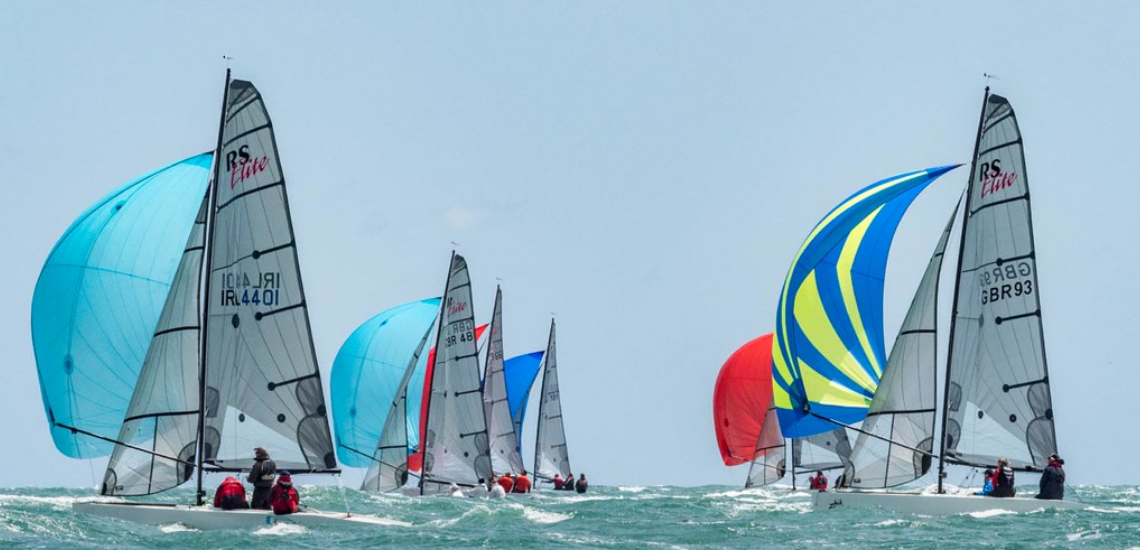 Saturday 10 & Sunday 11 July 2021
News
Tom Hewitson sailing with Colin Smith and Jo Hewitson won the 2021 RS Elite Southern Championship with a dramatic final race finish.

Hewitson, sailing Shaken Not Stirred, finished the five race series at Hayling Island SC with seven points, ahead of Russell Peters' Riff Raff with nine points, and James Yearsley's Urafiki in third place with 15 points.
Official Notice Board
To avoid the need to congregate around a physical notice board, all documents will be posted here and via the unofficial noticeboard WhatsApp group.
Videos
Welcome Video - TBA
Competitor Briefing Video - TBA
Entry
On-Line Entry - Now Closed

Entrants List - Available Here

For entry fees and dates see the NOR.
Competitors under 18 years of age during the event shall submit signed Parent/Guardian Declarations before racing.
Event Documents
Notice of Race - Available here
Sailing Instructions - Available here
Notice to Competitors - Available here
The 'SailEvent' electronic tally system will apply at this event. Boats are required to first register with SailEvent at: https://blog.sailevent.net/2020/05/sailors-please-register.html
The following link will then apply to register for the event:  https://sailevent.net/enter/HISC
HISC Open event cancellation policy - Available here
Amendments to Sailing Instructions - TBA
Results - Available here
Protest Results - TBA
Forms 
Forms can be either completed online where feasible, or printed off, if neither option is possible forms can be collected from HISC reception.
Protest Form pdf
Under 18 Declaration pdf
Request to Change Equipment Form pdf
Event Programme
Event Programme / Agenda - TBA

Communications
Unofficial Notice Board WhatsApp Group - for officials to notify competitors and spectators

Competitors Chat WhatsApp Group - for competitors and spectators, please keep chat to a minimum no need to say thank you!
Support Team WhatsApp Group - for safety teams on and off shore