Youth Open Race Week
Mon 24 to Fri 28 August 2020
Latest News
For daily results  - TBA
General
A very popular August week with competitive open racing in all junior and youth classes.
We would love to welcome both members and visitors to this amazing week of sun, sea, sand and sailing. With three different courses, we have fleets from first time racers on our Bronze Course in Oppi and Teras, all the way to 29er on Purple Course. 
For ages 8 to 18. A full and fun packed programme awaits you!
Sponsors
We have been humbled by the generosity of all sponsors who have come forward and wish to be a part of our HISC Youth Race Week 2019.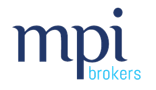 MPI Brokers are proud to sponsor the Youth Open Race Week. MPI provide sailing travel insurance which includes amateur dinghy racing, sailing yachts in all European waters and 12 miles offshore elsewhere in the world, plus all the usual travel insurance cover. There are three levels and many options to choose as required. MPI are also giving HISC Youth 10% commission and 10% online discount for each policy purchased via this affiliate link, please click here or here to watch our video
MPI are generously contributing a chunk of cash towards our brilliant event towels! 
ENTER THE MPI YRW TOWEL COMPETITION - Do you want your design to be the image of the 2019 YRW towel?

MAGIC MARINE are super generously sponsoring our daily "Spot Prizes" across all 3 courses. So you don't have a Rock Star to get a "Star Prizes" will be awarded during the daily fleet briefings.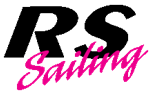 RS SAILING are joining the party again this year with DJ Mark Covell at the RS Sailing Masquerade Ball on Thursday night of YRW, donating a MASSIVE bundle of prizes to be given out during the night randomly to our revellers grooving to the tunes
Prize Giving Sponsors
We are delighted to announce the following wonderful companies who are sponsoring our event in awesome prizes.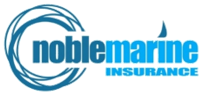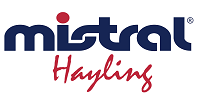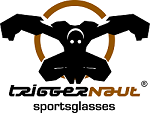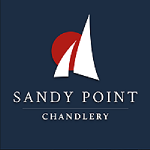 Social Events
Included in the entry fee:
Rules Clinic
Beach Games 
Super SUP Racing 
Volley Ball Tournament
Table Tennis Tournament
Beach Clean 
RS Sailing Masquerade Ball with DJ Mark Covell and Photo Booth!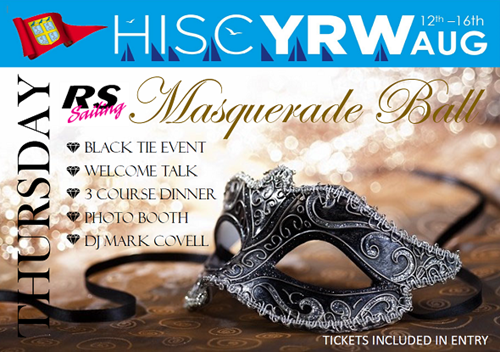 Additional to the entry fee:
Tuesday Evening BBQ (tickets available at Reception)
Youth Open Race Week Programme
Registration for competitors Monday XX August between 08:30 - 09:30 hrs
Briefing for competitors Monday XX August at 09:15 hrs
All other timings will be published on the Official Notice Board and the WhatsApp Group.
Official Event Documents
Notice of Race - TBA

Sailing instructions - TBA
WhatsApp Group - Keep tabs on what's going on and shout if you have lost something or someone, don't miss the XXXXXX WhatsApp Group the link will be shared to you in your welcome email, and will also be available to scan on the official notice board.
Event Entry
On-Line Entry - TBA

Note: Bronze fleets are restricted entry
Entry List available here - TBA
Please see NOR for details of applicable entry ages and individual class entry limits.
Single Handed HISC Member: £75
Double Handed HISC Member: £120
Single Handed Visitor: £85
Double Handed Visitor: £130
Late entry after 15 July 2019:

Single Handed HISC Member: £90
Double Handed HISC Member: £140
Single Handed Visitor: £100
Double Handed Visitor: £150
HISC General Information
HISC Competitor Information Sheet - Available Here

Reception is open daily: 09:00 - 17:00 - Tel: +44 (0)23 9246 3768

The Bar is open daily: 11:00 - 23:00.

The Restaurant is open daily: Breakfast 08:00 - 10:30, Lunch 12:30 - 14:30, Dinner: 19:00 - 21:00.

Packed Lunches will be available to purchase from the Snack Bar from: 09:00hrs

Accommodation is available at HISC - Click Here
How to get to Hayling Island SC - Click Here
Harbour Chandlers are on site, they can be contacted on 023 92 465385.
Mobile homes/Camper vans/Camping
No vehicle may be used for overnight sleeping accommodation within the precincts of the Club.
This includes the overflow car park behind the RNLI Lifeboat Station, the causeway and the car/boat park.
Similarly, No caravan or tent may be placed within the precincts of the Club.
See the Mobile homes/camper vans/camping rules
Contact the HISC Office - 023 92 463 768
Please help by abiding with the Camper Van rules so that HISC complies with the law and retains the goodwill of its neighbours.
Boat Parking
If required Trailer storage will be in a designated area in the Carpark next to the Lifeboat station, please ensure all trailers are labelled with owners name and sail number.