Social and Dining events at HISC
The social programme calendar is not an exhaustive list, we have more events in the planning, so make sure you subscribe to the club's weekly newsletter and Facebook pages to keep up to date with all the social activities.
Opening Hours Winter 2020
NOTE due to Coronavirus restrictions: Our Restaurant, Snack Bar, Bar, Coffee Bar & Accommodation are all closed until further notice.

Members will be informed via email of the opening times for the club site as restrictions are lifted.
Snack Bar - Saturday & Sunday from 09:00 to 17:00 hrs
Coffee Bar - Wed, Thu, Fri, Sat, Sun from 10:00 to 17:00 hrs
Main Bar - Wed, Fri, Sat, from 11:00 to 23:00 hrs. Thur 11:00 to 16:00 hrs. Sun 11:00 to 20:00 hrs.
Servery - Breakfast - Sat and Sun from 08:00 to 10:30 hrs.
Lunch - Wed, Thu, Fri and Sun from 12:30 to 14:30 hrs.
Kids' Tea - Sat from 17:30 to 18:30 hrs.
Dinner - Wed & Fri from 19:00 to 21:00 hrs. Sat 19:00 to 21:00 Hrs
An Evening with Eilidh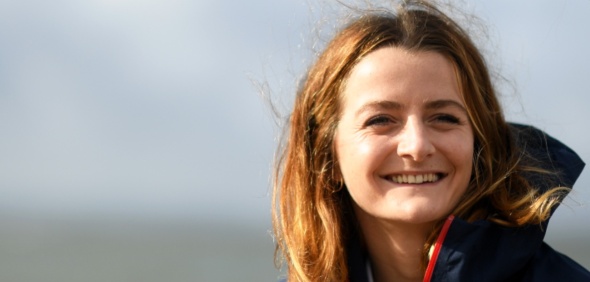 We are planning on hosting a virtual evening via Zoom with HISC Member and Olympic sailor Eilidh McIntyre on Wednesday 3 June at 7pm.
Eilidh will be talking about the Olympics, what she's  been up to during lockdown and much more, so watch this space! If you would like to register for this event, please email Nikki and you will be sent everything you need to know. 
We are always open to new ideas for social events so please let us know what you'd like to see arranged at the club.
To assist the Club with its planning and catering we encourage members to book events by either calling the office or booking online.