Club Accommodation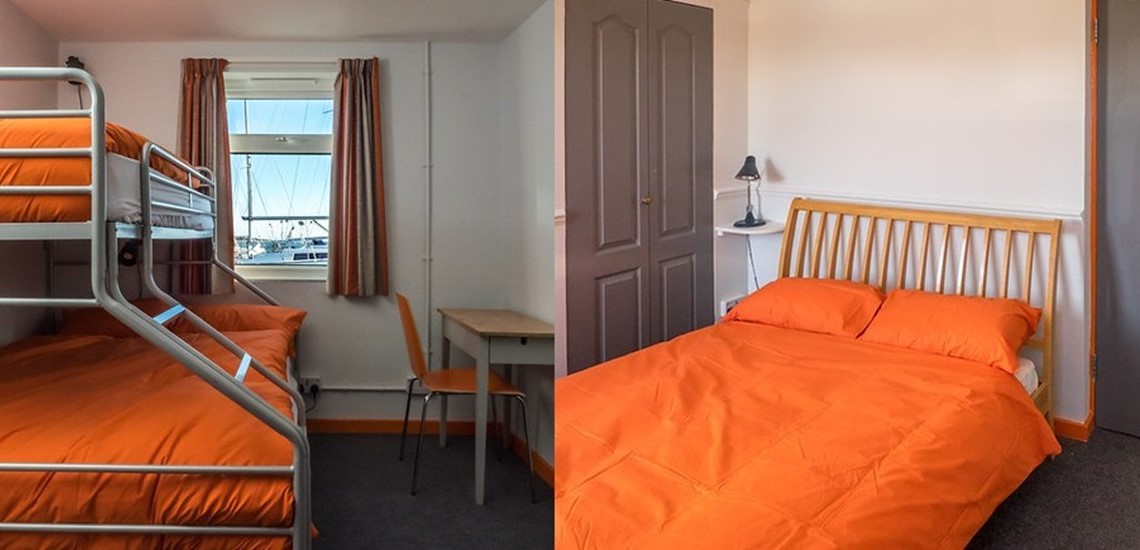 Accommodation is available to Club members, their guests and people attending official Club events. It is basic accommodation and located in two blocks, Stocker and Dunes, both situated near the clubhouse. 
Demand for accommodation is high when sailing events are taking place, so please book early to avoid disappointment.
Use the On-line Booking system or contact the Club to check availability via email or by telephone on (44) (0)23 9246 3768 between 09:00 and 17:00 hrs. 
Alternative accommodation and local camping facilities can be found via the visit-hampshire website.
Accommodation Cancellation Policy

We will refund you in full if you cancel your booking 48 hours prior to your booking. Cancellation within 48 hours is non-refundable.
Stocker
Our newly refurbished Stocker block contains electric sockets in all rooms, with shared shower & toilet facilities on both levels.
Dunes Block
Dunes are ten mezzanine style rooms with two single beds and a small double bed on the mezzanine level, plus an ensuite shower room.