Optimist at HISC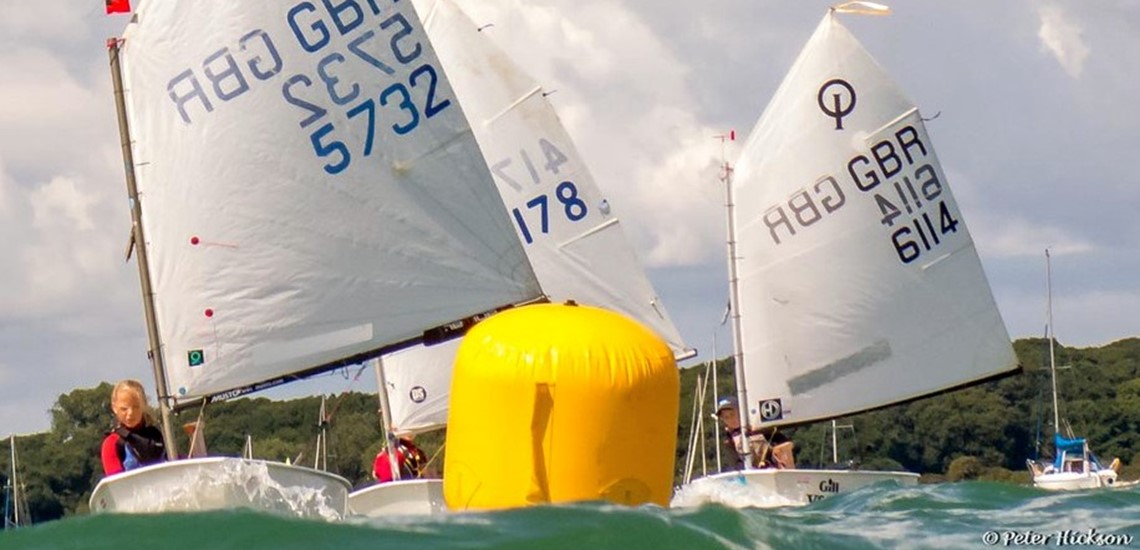 Contact: Andy (Sandy) Ramus - [email protected]

HISC OPTIMIST WINTER TRAINING 2018-2019
HISC Winter training this year for Optimists will be taking a slightly different format to last year. Instead of four days spread out we are able to offer two full weekends.
Saturday 1 & Sunday 2 December 2018 and Saturday 9 & Sunday 10 March 2019.
The idea is that they get to spend longer and go a bit deeper with their learning over a weekend's coaching with the aim of having more opportunity to put into practice the feedback they receive.
We have the fantastic Paul Child's signed up to be their lead coach. We have to offer a 1-6 ratio and numbers will be limited. If you would like to reserve a place for your child or children, can you please email [email protected] with your child's name, sail number and level/ability.
Thank you.
This is a great time for the Optimist class at HISC. We started the season with lots of momentum from last year and have shown an even higher uptake in the class as we welcome experienced sailors from around Chichester Harbour who joined this year with their Optimists.
I'm delighted to announce that the new boat parking spaces that are in a sheltered position on the beach have been a huge success this season allowing our most active club racing sailors to build independence.
In addition to new Optimist boat parking we had an exciting season for Oppi sailors of all abilities as in 2018 there were two dates every month reserved for 'Youth Sailing' because we realise that not all children at HISC are trilled at the prospect of racing. This Youth Sailing has been 'dutied' meaning that it was run by members as part of their normal duties and activities included games such as sailing backwards or standing up or completing a capsize drill. 
The Optimist dinghy is still the most popular sailing dinghy in the world and rightly so. Sailed by children up to the age of 15 it can be used for mucking about in the HISC lagoon to running an International racing campaign that a budding Olympian would envy.
There are few top level International sailors that did not start in this class, with at least 7 of the Team GB sailors from Rio being ex-Oppi sailors. A good number of our Optimist sailors made it into the Zone Squad's this season and we have sailors in all squads, boys and girls up to World Squad level sailor Kuba Staite. 
However, sailing Optimists is not only about the serious racing opportunities. It is fantastic seeing families together at HISC, enjoying the delights of the lagoon and with children taking their first outings in Optimists, the keenest of mums and dads are squeezing themselves into the front of the boat to give guidance. 
SEAL days are showing continued success and will be a highlight of many next year. This is the best place to start your children off with taster sessions in Optimists using the 'oppi on a rope' and then progressing to sailing on their own in the lagoon.
Winter training has seen 100% increase in Optimist sailors signed up, with 24 young sailors looking to attend this season's training which will be run by some fantastic coaches, Ellen Moreley, Paul Childs and Frances Peters. 
The Youth racing series, the Pennant weekends and ad-hoc Sprint race days provide ample opportunity for friends to meet up at the club and test their racing skills. The highlights of the club based racing calendar are the Youth Race Week and the Chichester Harbour Race week. Not only is great racing available during these events but fantastic social activities add to the great atmosphere.
 
Overall, there are few better ways available to get children into sailing. The boat itself is lightweight and extremely manoeuvrable, easy for children to manage by themselves both on the water and ashore. Boats are available for a low budget to get started and there is also a healthy second hand market for race spec boats.
If you are interested in knowing more about the class and the opportunities on offer for your children please do get in touch you will probably find me on the beach!
See the Youth Fixture List here