Volunteering at HISC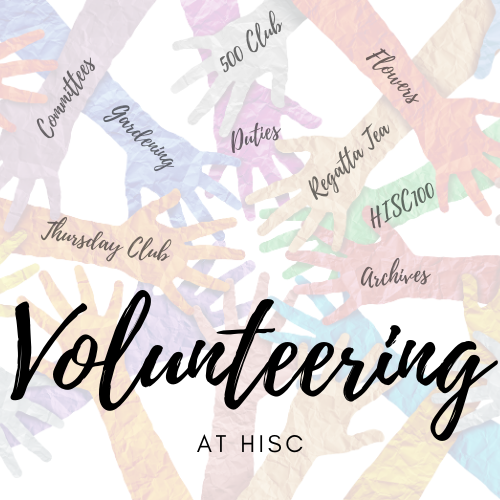 The vibrant success of HISC both on and off the water depends to a large measure on the members who volunteer their time and talents to help organise and support a wide range of activities.
The club greatly values and appreciates all who give their time and expertise, and the feedback from those who do volunteer speaks of satisfaction at being able to contribute to helping the enjoyment of others.
But there is always room for more volunteers!
Did you get the email?
Dear Members, 
We would be very grateful if you could take a few minutes to answer the five brief questions you received via email for us.
HISC recognises that volunteering is immensely important to the Club.
We are actively exploring options for how we can improve the volunteering experience for our members and attract more people to aid the Club however they can.
Thank you for your time.
Brymor Day