HISC Hire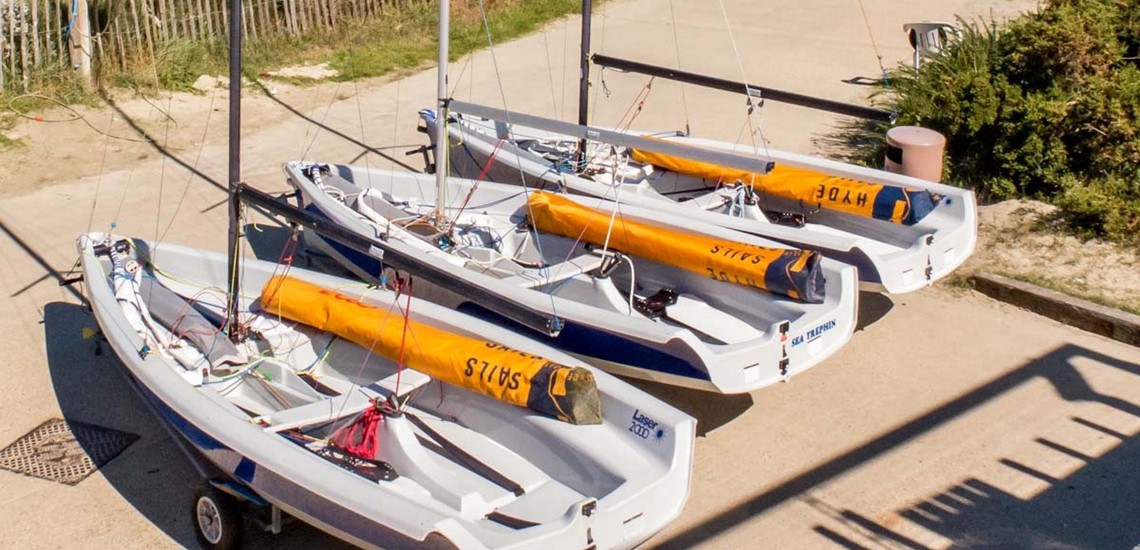 The HISC hire fleet offers a fantastic opportunity for our members to enjoy sailing in something new or, simply to get on the water without having to worry about dinghy park spaces, insurance or boat maintenance.
Boats For Hire and Charges (HISC Members only)
Optimist (1 person) - £26.25 per day
RS Tera (1 person) - £36.75 per day
RS Zest (2 person) - £42.00 per day 
Laser - £42.00 per day
RS Feva S (2 person) - £42.00 per day
RS Feva XL (2 person) - £52.50 per day 
RS Venture (5 - 6 person) - £73.50 per day
2000 (2 - 3 person) - £63.00 per day or £31.50 per Wednesday evening club race

Beginner Windsurf Board - £31.50 per day
Laser
 See how to Rig the Laser
We offer a range of boats suitable for beginners, children, adults and families comprising single handers and double handers through to family boats.
We are happy for members to hire a boat to compete in club racing, whether a weekend or a Wednesday evening or even an entire series. No insurance, maintenance or boat park fees to worry about - just pay and go racing!
RS Tera
RS Zest
Windsurf Kit
To find out more, please call the office on 023 9246 3768, book via EliteLive or pop into Reception to make a booking (payment is required at the time of booking).
Rates are for daily hire from 9:00am to 4:00pm, unless taking part in Club racing, e.g. Wednesday evening.
All persons using a hire boat MUST wear a buoyancy aid at all times whilst afloat.
Hirers shall reimburse the Club for any loss or damage  during their period of hire, to a dinghy or a third party, and shall either:
a) pay the cost of replacement and/or repair costs or
b) pay the amount of any insurance excess applicable which is £50, whichever is the lesser.
Boat Hire Cancellation Policy

We will refund you in full if you cancel your booking 48 hours prior to your booking. Cancellation within 48 hours is non-refundable.
One to One Private Sailing Lessons
HISC can now provide one to one sailing lessons on either a full or half day basis.
Full Day £147.00

Half Day £78.75

Call the HISC Office on 023 9246 3768 for details or book through EliteLive