HISC Hire Boat Fleet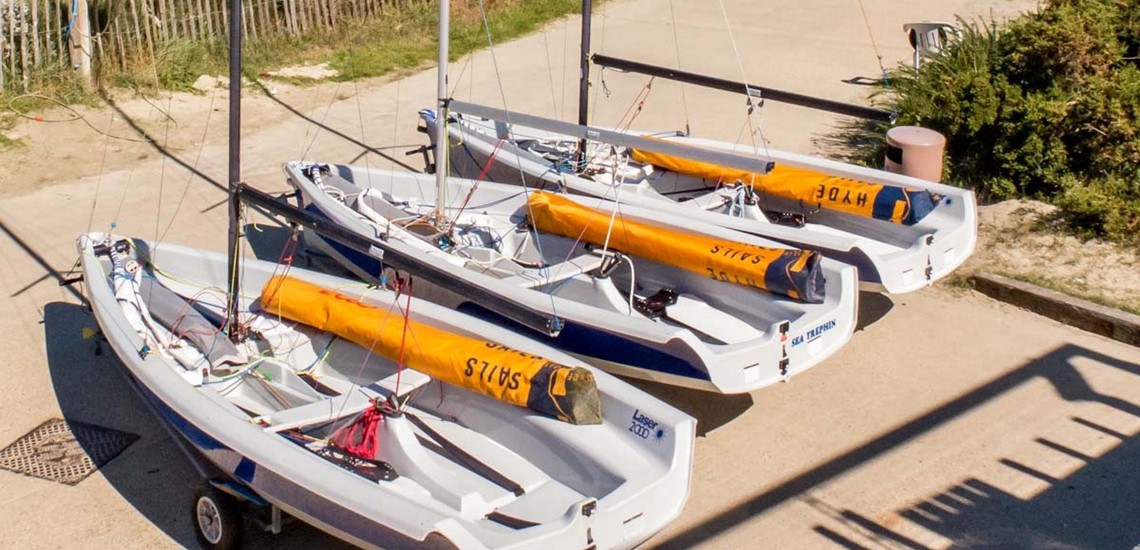 If you would like to try out a different dinghy or enjoy sailing one of the following dinghies but don't want the commitment of buying your own - then hiring a dinghy is a great solution.
HISC has a permanent fleet of 30 dinghies that are available for hire by members.
The fleet consists of a range of boats suitable for beginners, children adults and families.
Recently the fleet added the Laser 2000 to provide a great choice for members new to racing, or maybe those who's skills are a little rusty and want to get back into sailing  - and they could be just the thing for beginners that want a boat they can learn in and progress into club racing.
Boats For Hire and Charges (HISC Members only)
Optimist (1 person) - £25.00 per day
RS Tera (1 person) - £35.00 per day
RS Zest (2 person) - £40.00 per day 
RS Feva S (2 person) - £40.00 per day
RS Feva XL (2 person) - £50.00 per day 
RS Venture (5 - 6 person) - £70.00 per day
2000 (2 - 3 person) - £60.00 per day or £30 per Wednesday evening club race

Contact the office on 023 9246 3768, book via the On-Line Booking portal or pop into Reception to make a booking (payment is required at the time of booking).
Rates are for daily hire from 9:30 am to 3:30 pm, unless taking part in Club racing, e.g. Wednesday evening.
All persons using a hire boat MUST wear a buoyancy aid at all times whilst afloat.
Hirers shall reimburse the Club for any loss or damage  during their period of hire, to a dinghy or a third party, and shall either:
a) pay the cost of replacement and/or repair costs or
b) pay the amount of any insurance excess applicable which is £50, whichever is the lesser.
Skippered Venture Hire
HISC can now offer private sailing tuition in the RS Ventures, ideally suited to new or novice members. Learn how to rig, launch and recover, how to helm and crew - what better way to get to know the harbour and tides.

FULL DAY 09:00 - 16:00 hrs
1-2 people £120

3-4 people £200

Call the HISC Office on 023 9246 3768 for details or visit the On-Line Booking Portal.