HISC Fireball sailing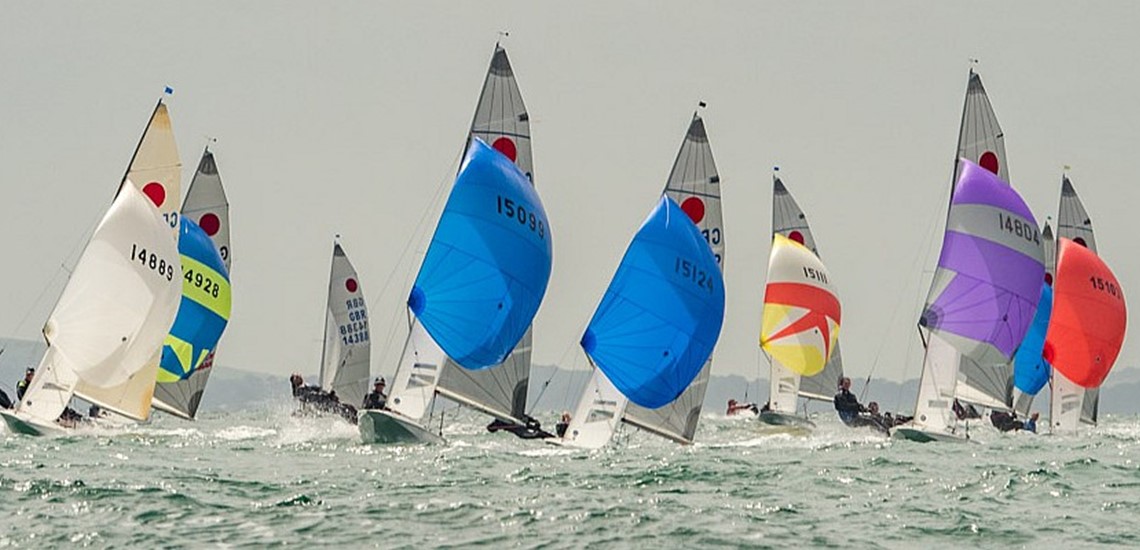 HISC was one of the first clubs to adopt the Fireball after its launch in 1962 and has the distinction of hosting the first-ever Fireball race when four boats competed in the club's 1962 regatta.

Originally built of plywood, modern Fireballs are invariably built in FRP, carry close to maximum correctors and, importantly, are 'wide bowed' and have flatter rocker to promote early planing.
Flexibility in the choice and setting of rig and sails mean that the Fireball can be sailed by men and women irrespective of size and weight.
The present day HISC fleet is smaller than that of yesteryear but has enjoyed a resurgence during the last three seasons and continues to grow strongly with more boats joining over the 2016/7 winter break.
Fleet members tend to prioritise Sunday racing where we had our own class start in 2017, Pennant series and one-off events such as pursuit races.
HISC has hosted major Fireball championships several times in the past – most recently the 2016 National Championship where16 boats from the home fleet competed.
If you are interested in joining the fleet either as a boat owner or as a crew looking to 'hook up' occasionally please get in touch. The fleet has its own Facebook Page 'Hayling Island Fireballs'.

Contact: Chris Turner (FB 15149) - [email protected]