Solos at HISC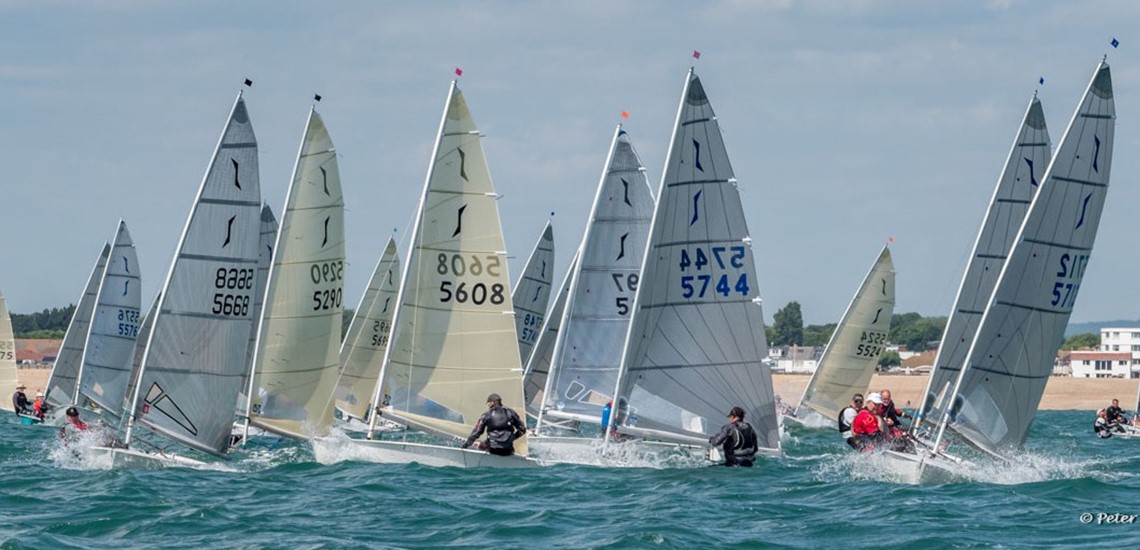 Solos have been at Hayling Island Sailing Club for sixty years and currently there are over 50 boats registered at the club.
Contact: Class Captain Greg Swift – solocaptain@hisc.co.uk
The Solo is the most active fleet in the club with average turnouts in double figures and 20 plus starters on a good day. There is an active sailing program at HISC with a sprint series (five short races per day to improve starting and boat handling), Pennant weekends (racing in Hayling Bay – conditions permitting), handicap event, legendary 'Tyler Trophy' open meeting and of course the club Saturday/Sunday points throughout the year.
Racing is on varied courses, some testing navigation and exploring the farthest reaches of the harbour. No matter your standard or expertise you will always find boats to race against throughout the fleet.
We race Saturday and Sunday from mid March to the end of December each year with our own Solo fleet start on Sunday.
Wednesday evenings, when there is enough light to see where we are going, we race in a handicap class. 
We try to organise a coaching day or two during the season, which benefits the newcomer and experienced old hands alike! There is great spirit of camaraderie, within the fleet and what can be better than an after race drink on the balcony.
If that is not enough, during mid August we can take part in the highly competitive Solo class racing in Chichester Harbour Race Week (21 Solos in 2021) without any need to travel!
At end of July 2023 HISC is delighted to be hosting the Solo National championship, where over 100 competitors are anticipated sailing in the world renowned Hayling Bay.