Solos at HISC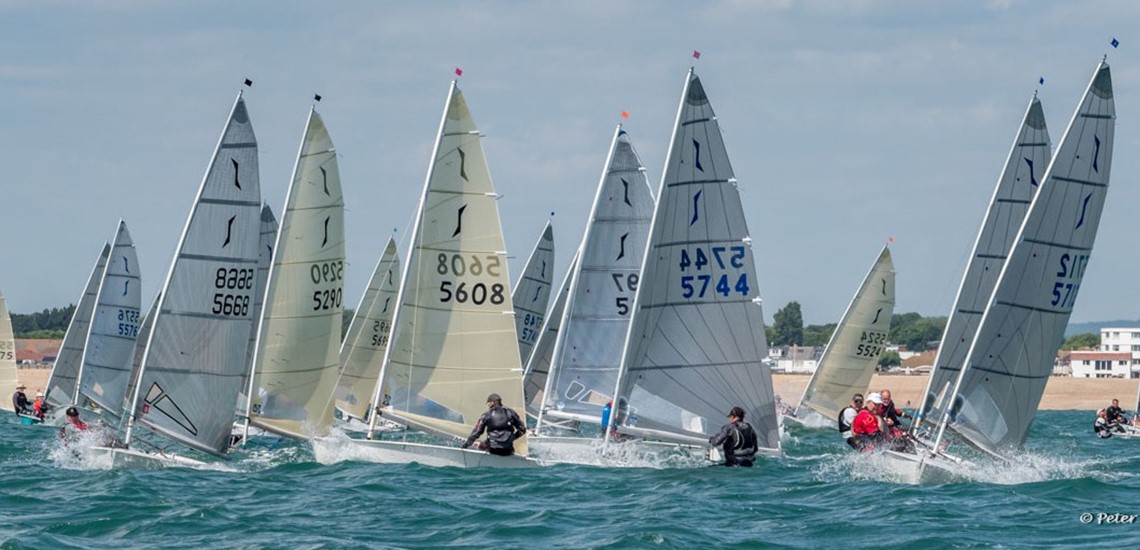 Solos have been at Hayling Island Sailing Club for sixty years and currently there are 70 boats registered at the club.
This is a big year as the 2018 Solo National Championships will be held at HISC. It was last at the club in 2013 when there were just short of 120 entries. Six HISC helms were in the top ten and we won the team prize, so plenty to aim for!
The Solo is the most active fleet in the club with average turnouts in double figures and 20 plus starters on a good day. There is an active sailing program at HISC with a five heat sprint series, Pennant weekends, two handicap events and of course the club Saturday/Sunday points when you will always find boats to race against.
We race every Saturday and Sunday from mid March to the end of December each year. From March through to October we have our own Solo start each day and from October to December there is a separate Solo start on Sundays.
Wednesday evenings, when there is enough light to see where we are going, we race in a handicap class.

Thursday afternoon is also a Solo Sailing Day. As many of our sailors are past their sell by date as far as work is concerned, we can muster a dozen sailors on such afternoons for a variety of different types of sailing  / birdwatching / etc.
If that is not enough during mid August we can take part in the highly competitive Solo class racing in Chichester Harbour Federation Week without any need to travel!

Class Captain is David Moseley

For more information on the HISC Solo Fleet see the Off-HISC Solo website